Ava: A Year of Adventure in the Life of an American Avocet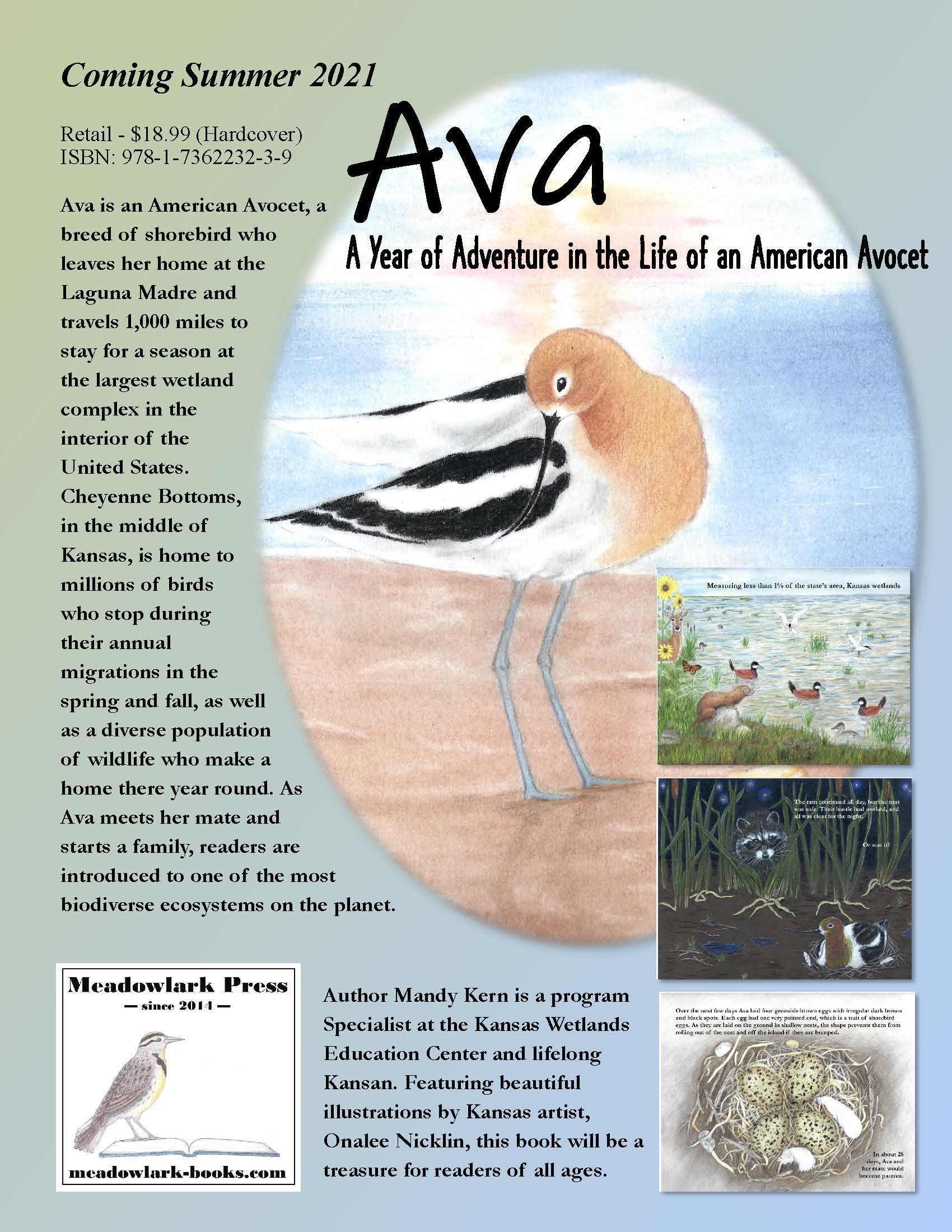 Thanks to funding from the Dorothy M. Morrison Foundation, the Kansas Wetlands Education Center is putting the final touches on a children's book to be ready in June 2021.  The funding will provide a copy to every K-6 classroom in Barton County as well as every school and community/public library within 70 miles of the center.
Save-the-Date for a launch party where you can receive a free copy of the book to be autographed by the author and illustrator on Saturday June 19 at 10am!
Click here if you would like more information on how to purchase the book or get copies for resell.
Educators - Check back here for supplemental resources to go with the book!