Wings and Wetlands Birding Festival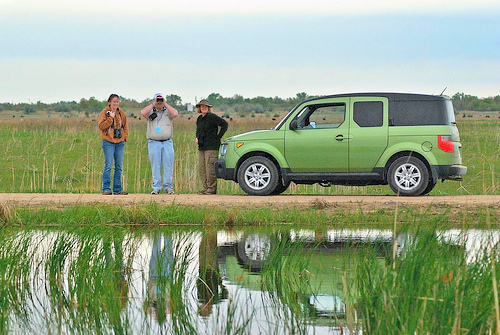 Due to the ongoing drought conditions at Cheyenne Bottoms.  No Wings and Wetlands Birding Festival will be held in 2023. 
The Kansas Wetlands Education Center, along with The Nature Conservancy,  Kansas Department of Wildlife Parks, City of Great Bend, and the Kansas Birding Festival, Inc., hosts this 2-day birding festival every other year on odd numbered years.  For 2021 the event is VIRTUAL!
The 2021 Wings & Wetlands Festival was offered virtually March 24-26.  It was an excellent opportunity to experience Kansas wetlands from the comfort of your home through a line-up of amazing speakers.  Visit https://www.wingsandwetlands.com/ to see the schedule.  Speakers included Kenn Kaufman, Alvaro Jaramillo, and Sharon Stiteler AKA The Bird Chick.
Thanks to those that participated virtually - contact Christina Hayes by email at chayes@greatbendks.net or call 620-792-2750 for assistance in booking rooms in Great Bend to visit the wetlands in person!
The Wings & Wetlands Festival offers participants a unique opportunity to bird two of the best birding spots in the region, Cheyenne Bottoms and Quivira National Wildlife Refuge, as well as other area hot spots. Beyond the great birding, the weekend festivities also include fun workshops, relaxing socials, and opportunities to experience area attractions along the Wetlands and Wildlife National Scenic Byway.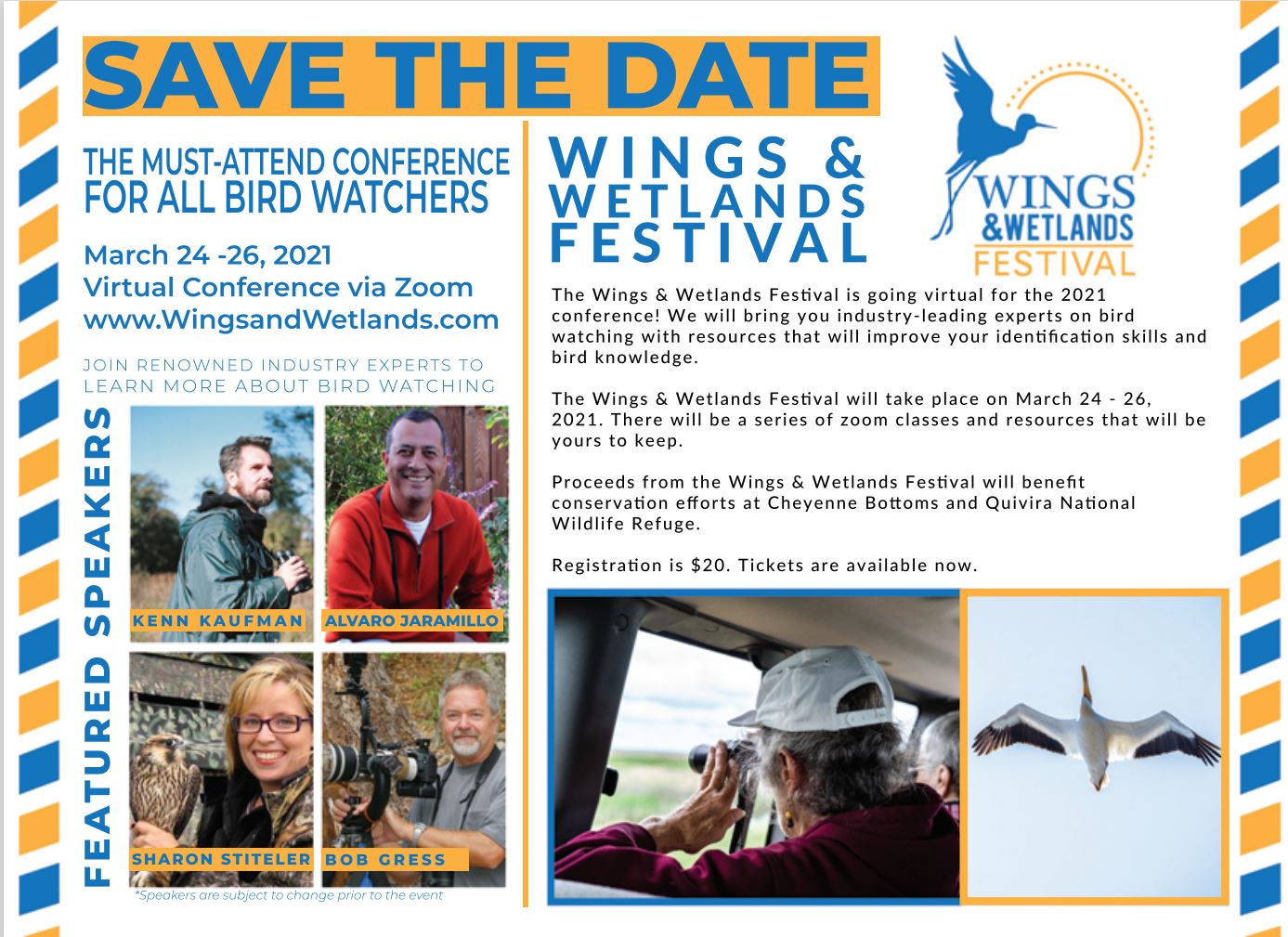 Cheyenne Bottoms and Quivira National Wildlife Refuge are two Wetlands of International Importance, and provide thousands of birds a stopover along their North and South migration routes. Traditionally the festival dates coincide with the historical peak of shorebird migration, and is sure to provide some excellent viewing of well over 150 species of birds. As the 2021 festival is held virtually in March, we encourage festival participants to make plans to visit the Great Bend, KS area and our wetlands in April and May to witness the migration!
For more information contact the Kansas Wetlands Education Center at 1-877-243-9268.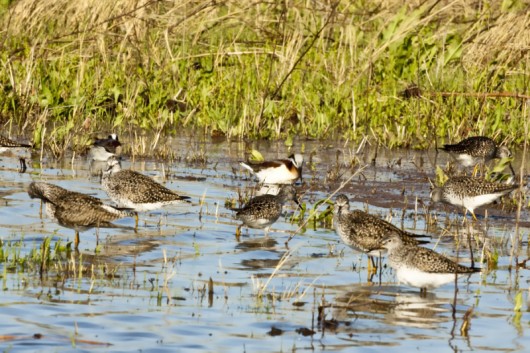 Download Bird Lists from past festivals: