Butterfly Festival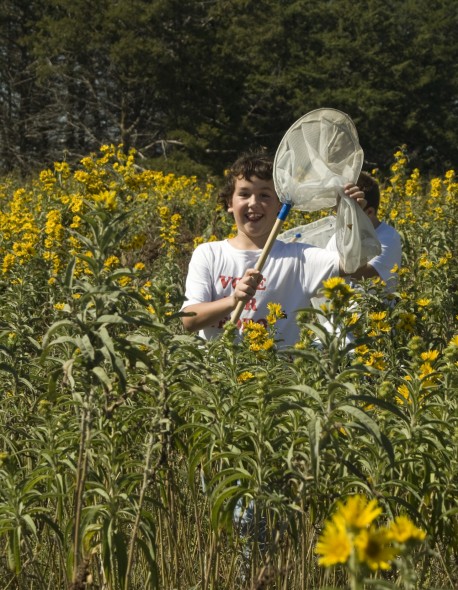 All things "butterfly" is the focus of the Kansas Wetlands Education Center's annual Butterfly Festival
 Update - on 2021 Festival!
Kansas Wetlands Education Center's Butterfly Festival Canceled
Due to safety and health concerns, the Kansas Wetlands Education Center has regretfully decided to cancel the Butterfly Festival that was scheduled for Sept. 18. However, visitors are welcome to come and tag monarch butterflies on that date, Sept. 18, 9 a.m. to noon. Since tagging takes place outside and taggers can spread out, it was deemed a safe activity.
Nets and tags will be available for those who want to capture and tag monarch butterflies. Participants head out into the flower-filled fields and shelter belt around KWEC to hunt monarchs, with tagging leaders stationed along the trail to help with the tagging process. During the last five years, 17 tagged monarchs released at KWEC have been recovered from winter roosts in Mexico.
Information on butterfly-friendly plantings will be available, along with examples of butterfly-friendly plants in the KWEC pollinator garden. Native flower seed packets, which include milkweed, can be picked up at the station.
For more information contact KWEC at 1-877-243-9268 or visit: wetlandscenter.fhsu.edu.